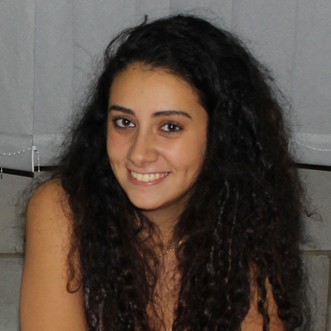 Full name :  Marinée Halladjian

Date and place of birth: 12/09/1995 – Bourj Hammoud, Lebanon

University: Université Saint Joseph

Major: Psychomotricité (Psychomotor therapie)

Educational Background: Mesrobian High School (2013)

Interests/Hobbies:

Playing the violin and reading

>Why I applied to the Jean Goguikian Scholarship and how has it helped

La bource de Jean Goguikian est la meilleure occasion pour pouvoir poursuivre les études universitaires sans aucune difficulté financière, ainsi que pour acquérir des compétences dans différentes domaines telles que la communication, le leadership… qui renforceront la personnalité et la confiance en soi.

>My academic and professional aspirations

Mon but, dans la vie, est de devenir une psychomotricienne et de travailler avec les personnes en difficulté. Mon rêve est de pouvoir être capable de changer le point de vue de la société envers les personnes handicapées et de ne pas les refuser ou les ignorer.

>My hopes for the Lebanese Armenian community's future

Je souhaite que le diaspora arménien persiste au Liban et joue un rôle plus important dans la vie quotidienne libanaise et dans la poursuite de la cause arménienne.

>My inspirations

Tous ceux qui sont entrain d'aider les personnes handicapées (moralement ou financièrement) et qui sont capable de rendre heureux ces gens, en particulier les enfants en difficulté, m'inspirent.